Specialty Meats in Minnesota
At Lonsdale Country Market, we offer a delicious and exotic variety of meats to all of South Metro Minnesota. Our specialty meats are prepared on order and can be customized to surprise and satiate your taste buds. We are continually searching out the finest ingredients and cuts available, all to treat our customers as well as they treat us. These delectable meats will have your family and friends experiencing flavor like never before, from our kitchen to yours. We put the "special" in specialty meats, from summer sausages and smoked bacon to chicken breasts and beef jerky.
OUR TOP HOMEMADE FAVORITES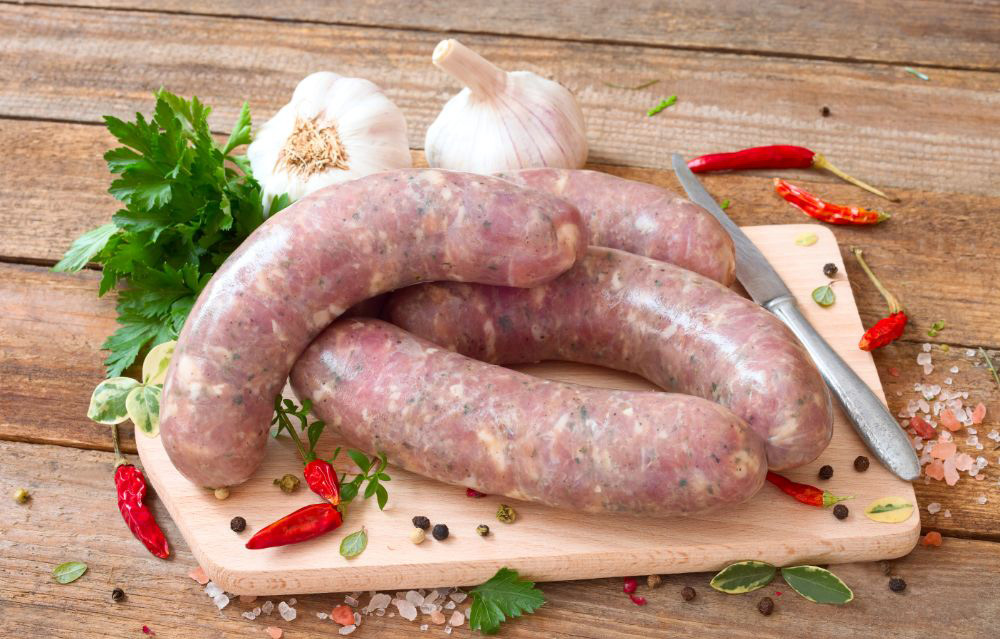 Beef & Pork Bratwurst (Brats) 
Spinach Feta Brats
Philly Cheese — Pork 
Philly Cheese — Beef 
Regular Brats (Keto)
Mushroom Swiss
Jalapeno Cheddar
Onion Wild Rice
Bacon Cheddar
Cranberry Wild Rice
Apple Cheddar
Beer & Sauerkraut
Honey Cheddar
Bloody Mary
Teriyaki Pineapple Brat
Blue Cheese w/ Green Olives
Dill Pickle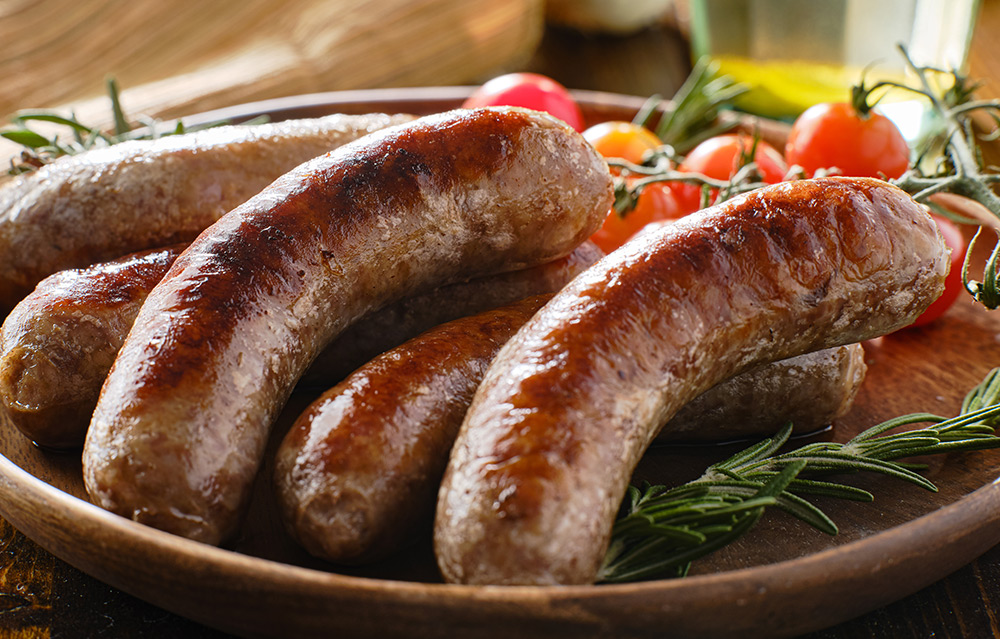 Beef & Pork Bratwurst (Brats) 
Parmesan Garlic
German Beer
Bacon & Bleu Cheese
Root Beer
Reuben
Philly Cheese Steak
Buffalo Bleu Cheese
Pizza
Green Olive Beer
Whiskey Peppercorn
12 Pepper
Greek Gyro Brats
Peanut Butter & Jelly
Everything Bagel
Jalapeno Popper
Mountain Dew
+ many more!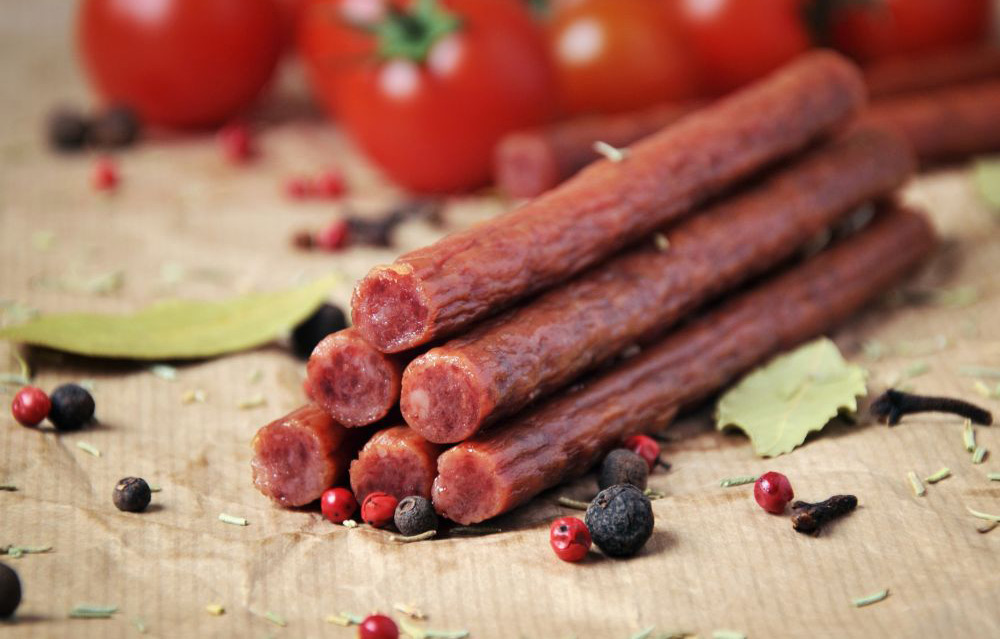 Beef Sticks
Regular Beef Stick
Gluten-Free Jalapeno Cheddar Sticks 
Pepper Jack
HOT
Cheddar
Teriyaki
Maple
Bloody Mary
Sweet Onion Garlic
Salsa
Philly Cheese Steak
Gigawatt
Pineapple Teriyaki
Sweet Bourbon Sticks
Elk Sticks
Jalapeno Cheddar
Sweet Bourbon
Pineapple Teriyaki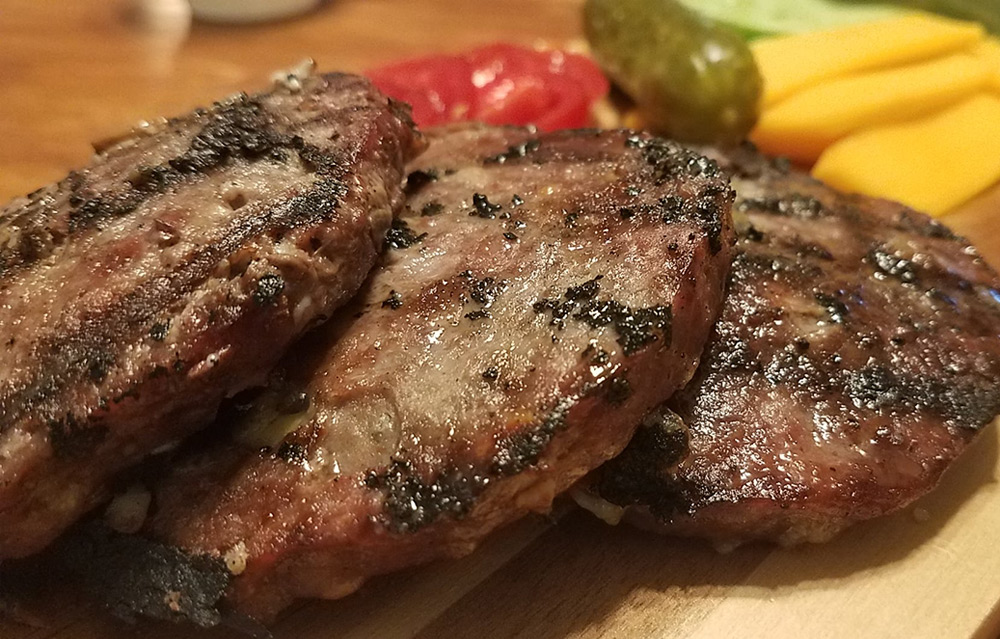 Ground Beef Patties 
Regular 85% Lean
Mushroom Swiss 
Pepper Jack 
Bacon Cheddar
Cheddar
Dill Pickle
Bleu Cheese
Bacon Bleu Cheese
Bacon Jalapeno Cheddar
Lonsdale Lucy
Wild Rice
Elk/Wagyu Bacon Cheddar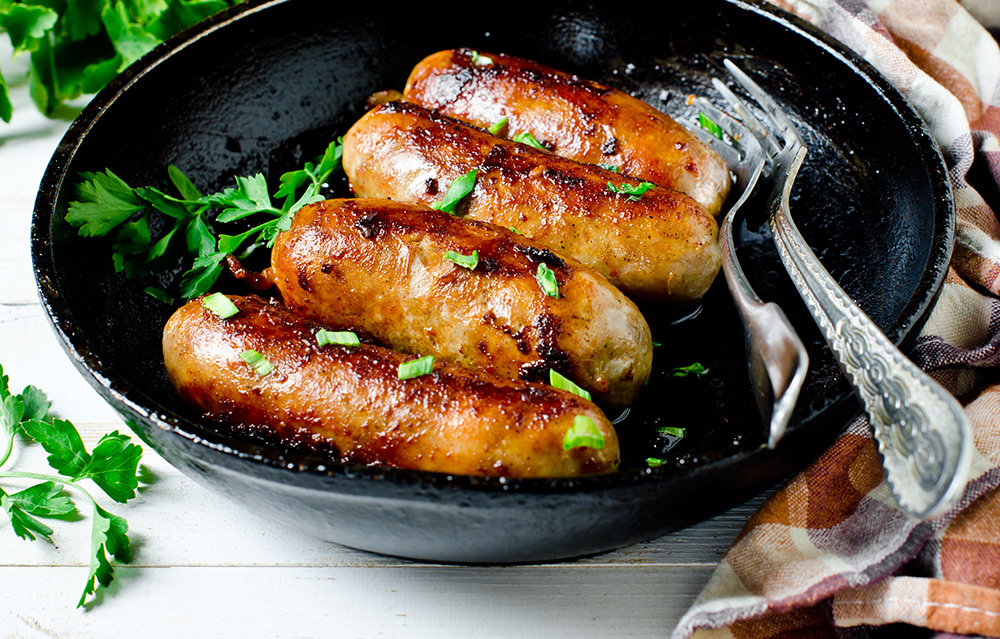 Chicken & Turkey Brats 
Chicken
Cordon Bleu 


Jalapeno Cheddar 

Bacon Ranch 

Honey Cheddar
Mango Habanero
Turkey Brats
Wild Rice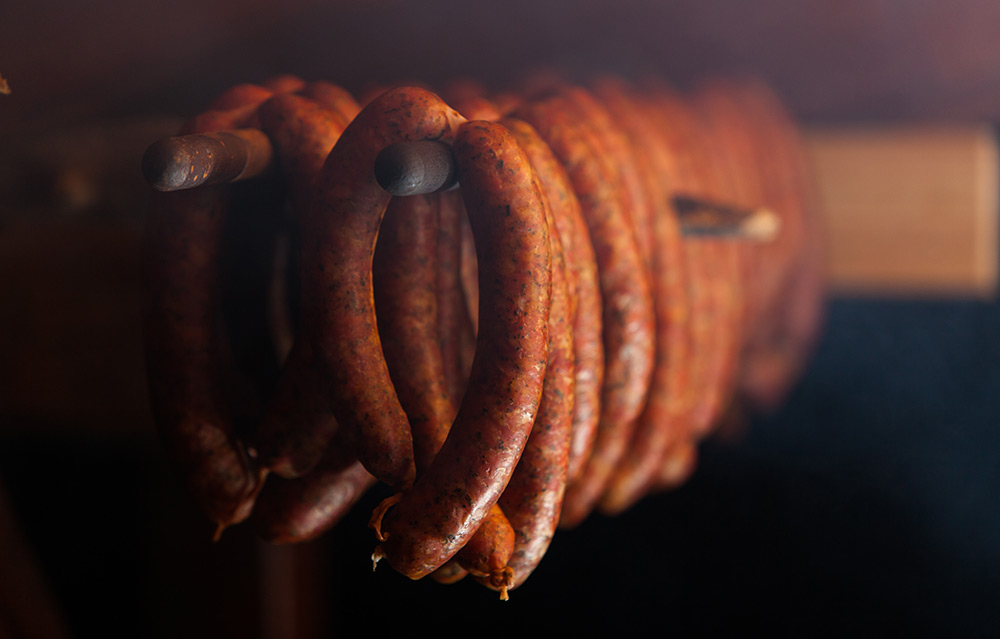 Smoked Brats 
Beer
Mushroom & Swiss
Cheddar
Onion Wild Rice
Regular Smoked Brats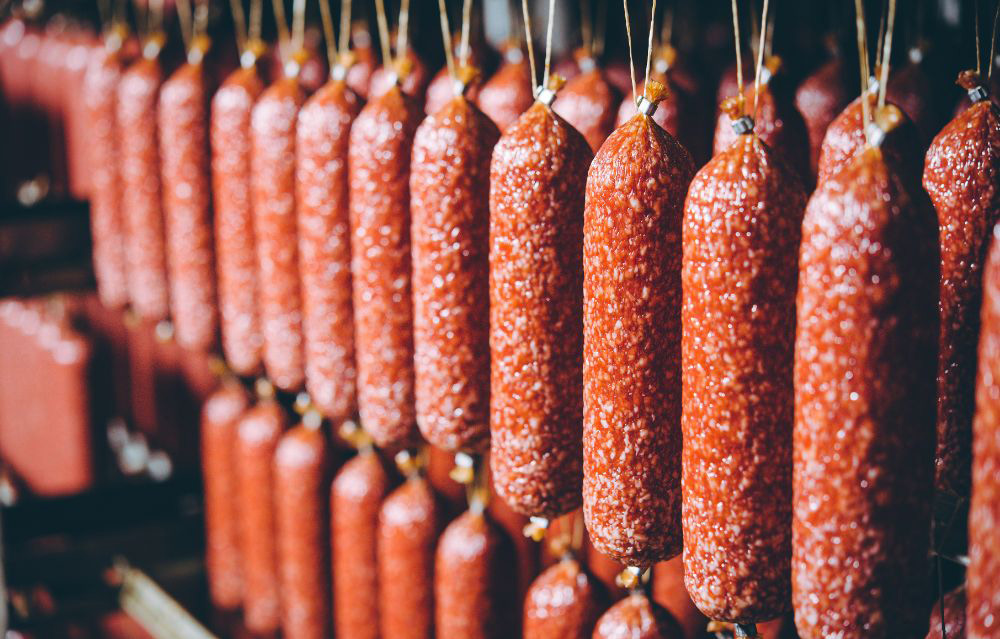 Summer Sausage
Regular
Cheddar
Pepper Jack
Blueberry Wild Rice (Seasonal)
Cranberry Wild Rice (Seasonal)
Onion Garlic
Jalapeno
All Beef
Thuringer
Philly Cheese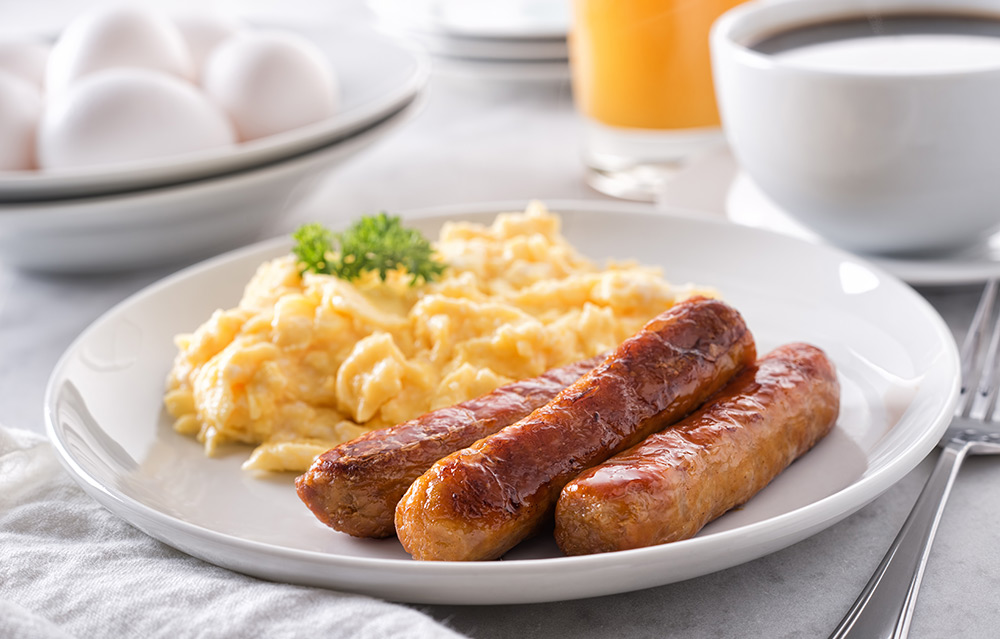 Breakfast Sausage Links
Regular Maple
Blueberry
Apple
Bacon
Mild Italian
Hot Italian
Maple Smoked
Chorizo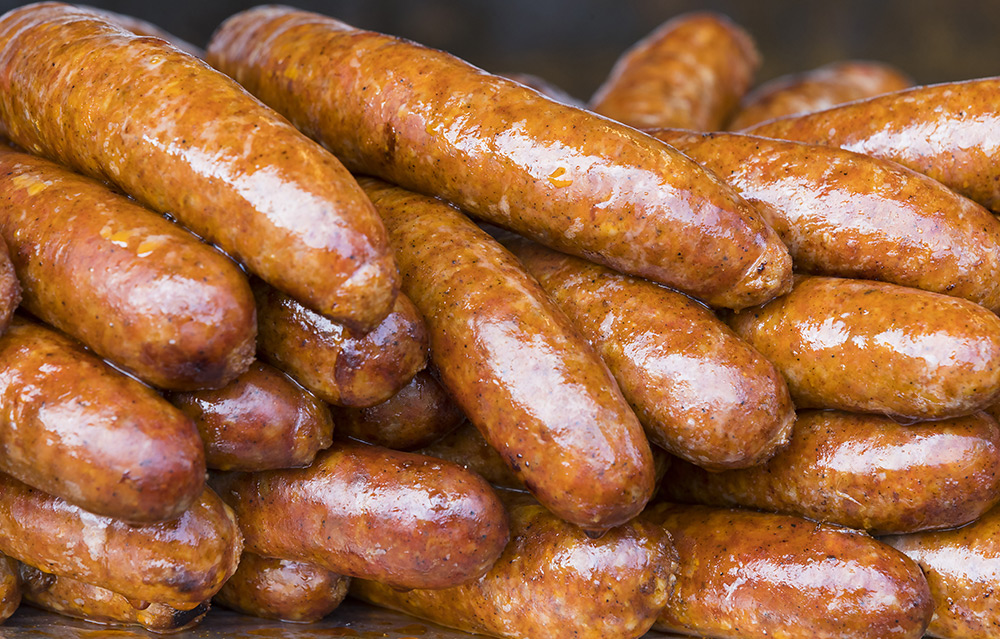 Bulk Sausage
Regular
Mild Italian
Hot Italian
Chorizo
Hot Parmesan Italian
Sweet Italian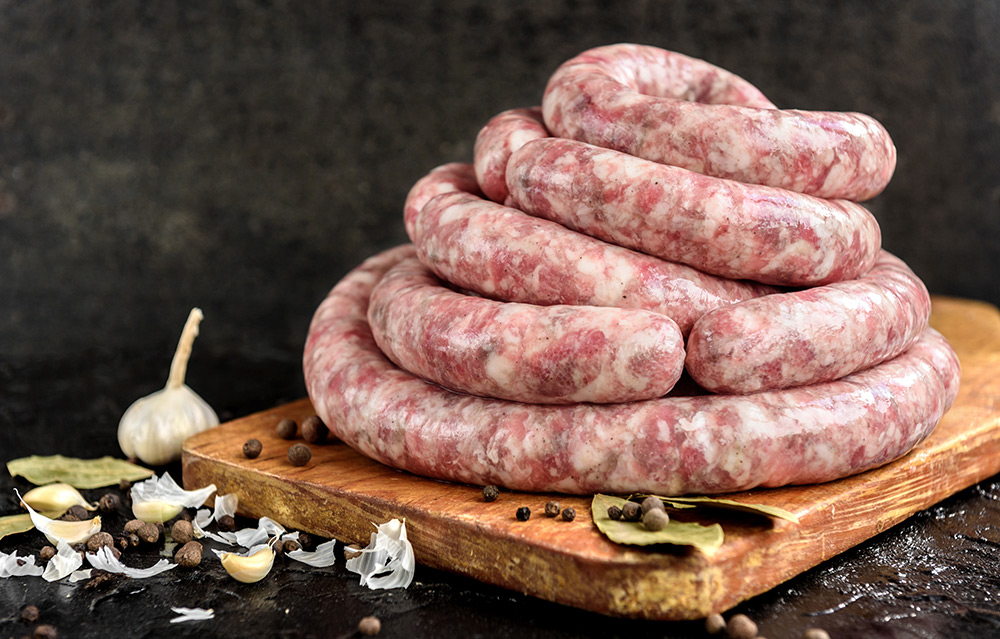 Fresh Sausage
Fresh Country
Maple Fresh Country
Buttermilk Country
Smoked Country
Maple Smoked Country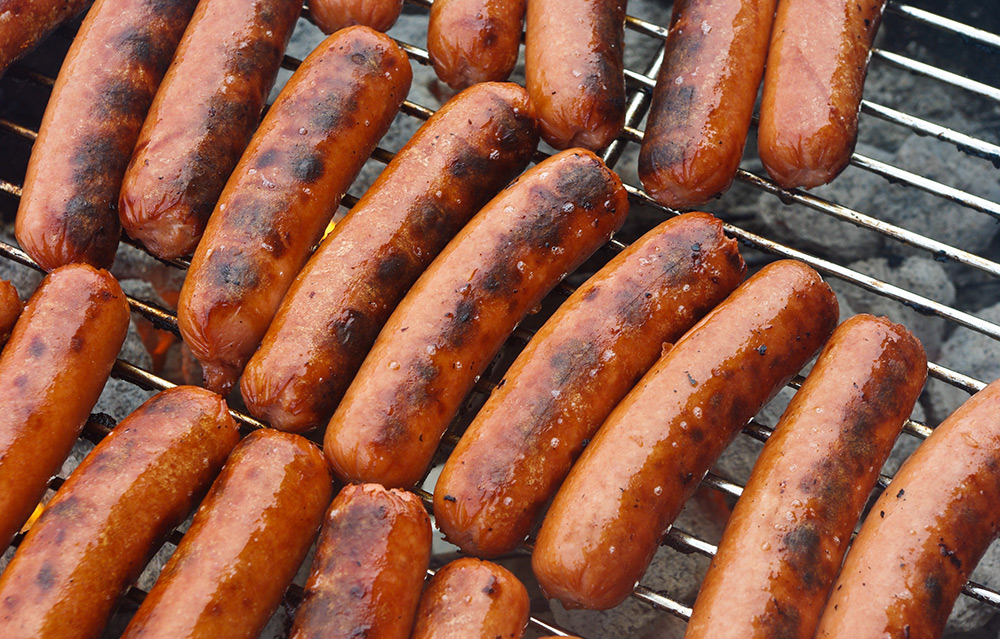 Specialty Items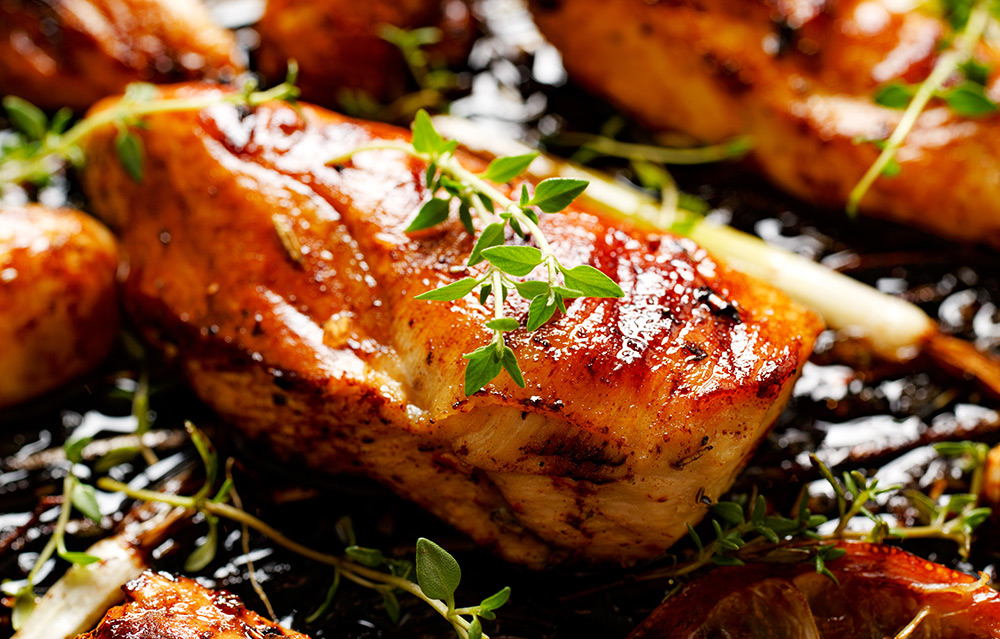 Marinated Chicken
Though we have different variations of marinated chicken breasts, we have a story about the family's favorite of different marinated flavors. THE WINNER IS CHIPOTLE RASPBERRY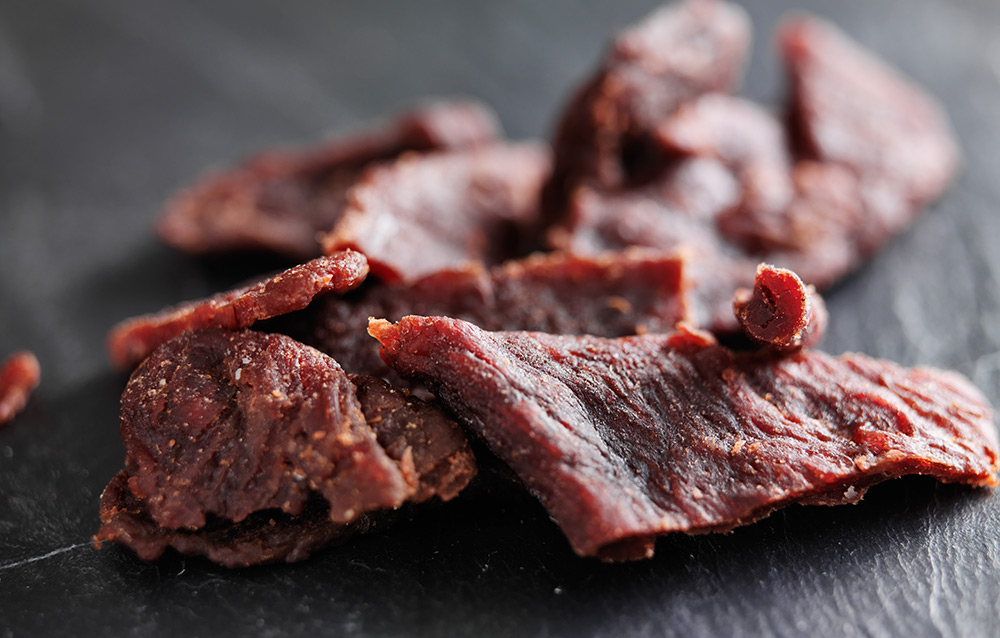 Beef Jerky
Regular Beef
Salt & Vinegar
Regular Honey BBQ Beef
Regular Pork
Turkey Jerky
Jalapeno Beef
Maple Beef
Peking Pork
Bloody Mary
Teriyaki
Sweet Bourbon
Cracked Pepper Garlic
Gigawatt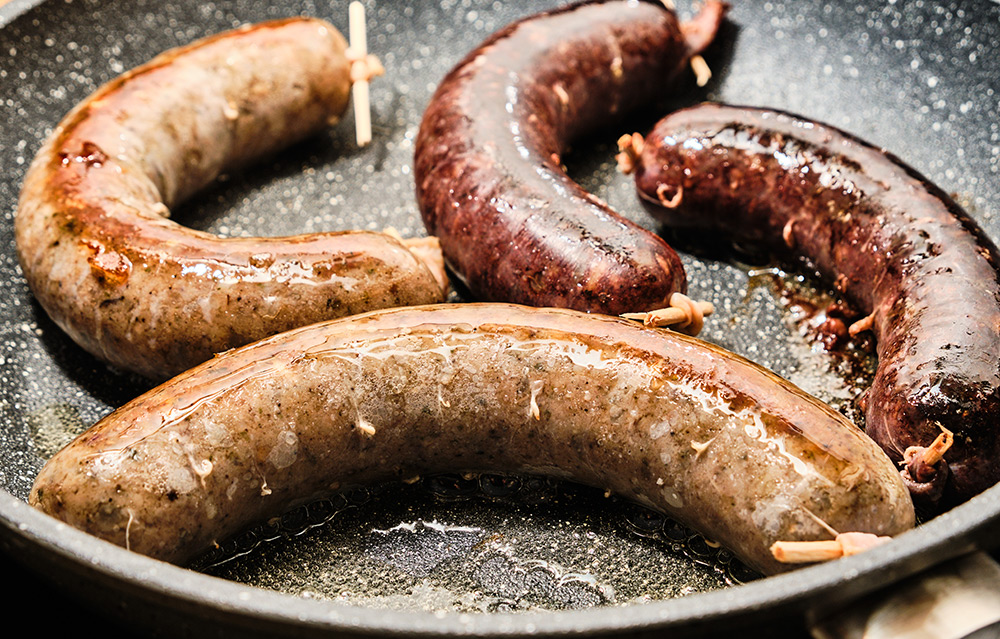 Heritage Sausages 
Jiternice
Jelita
Swedish Potato
Ring Bologna
For more information or to order some delicious specialty meats, call today!